Montacute

Church

---
USUAL SERVICE TIMES EACH MONTH
First  Sunday: 9.30am Common Worship Holy Communion
Second Sunday: 9.30am Morning Prayer
Third Sunday: 9.30am Common Worship Holy Communion
Fourth Sunday: 9.30 am Morning Prayer/ Family Service
Third Wednesday : 9.00am BCP Communion
 Additional Sunday worship online –See link
DISABILITY ACCESS STATEMENT
We aim to be inclusive in our welcome. There is level parking beside the church and a level disabled accessible path from the side entrance. A ramp is available for the front door step. We offer large print service books and hymnbooks and there is a hearing loop. At present there is no toilet. If you have any special needs please contact one of our wardens
---
HISTORY
The present church began life in Norman Days as the chapel in the burial ground of the adjacent Cluniac priory. The magnificent priory gatehouse, Dovecote and fishpond can still be seen to the south of the church, also to the south, in the churchyard, is the 15c pulpit base, often mistaken for a font, and the remains of the old preaching cross that originally stood outside where the signpost is now sited. Both were moved in the grand 1869 restoration.
The original chapel was demolished, possibly by fire and replaced by a new church dedicated to St Catherine which in turn became the chancel of the present church when the nave and the north porch, with its parvise, or room above, were added in the 13th century. An ornate arch let into the north wall of the nave was the original decoration over the doorway into the 12th century church, which was replaced by the necessarily much larger present chancel arch. The transepts were added in the 14th century and the tower in the 15th. The zealous Victorians demolished the church except for the porch and tower in 1869 and rebuilt it in the present style. Sadly they only preserved the nave windows, the others are 19thc. In more recent times the children's pews were removed from the base of the tower to form a choir vestry and the old choir stalls situated in the crossing were removed to facilitate the re-siting of the pulpit and to create space for a nave altar. The north transept hosts the memorials to the Phelips family of Montacute House and the south transept the Phelips family pews.
There is a set of six bells that are regularly rung.
We are currently working to provide a servery and children's area and a toilet in the base of the tower.
ADDRESS
Church address: St Catherine's Church, Middle St, Montacute. TA15 6UZ
---
CHURCH OPEN TIMES
Daily 9am – 4pm
The church is open daily for visitors and quiet prayer
---
CHURCHWARDEN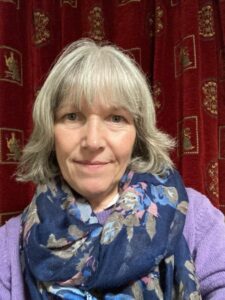 Sonja Rogers
Telephone: 01935 824745
email: sonjarogers33@gmail.com
LINKS
St Catherines Montacute Website
---
We are part of The Church of England
within the Diocese of Bath and Wells
'I have come that they may have life in all its fullness' (John 10 )
When and where, learn more about us and the types of services we offer across the benefice
Meetings, Groups and activities, find out what's going on across the Benefice on our Events Page
We would love to hear from you. Please contact us via the details on the Who's Who page