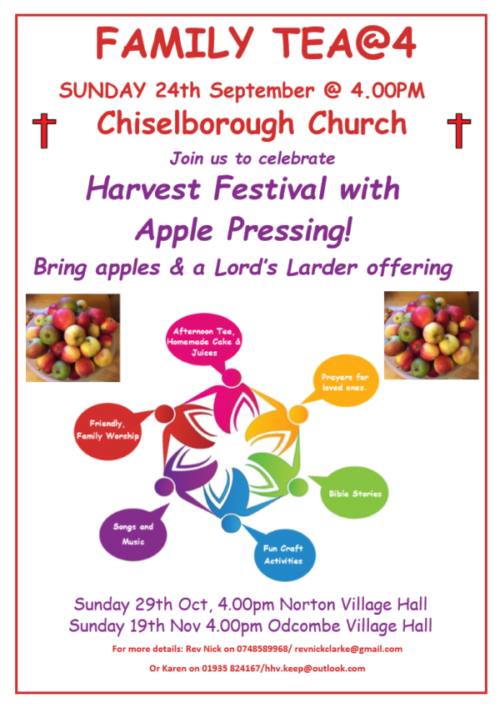 Many different services are held across the benefice every month. Our Family T@4 Service is held every month in one of the 7 parishes. Enormous fun and joyful worship along with super homemade cakes, juice, tea or coffee. Do join us at out next service on Sunday 24th September 4.00pm, in Chiselborough. Bring along some Harvest Apples for pressing.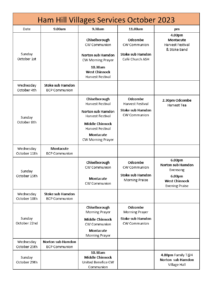 The Calendar shows all the services across the benefice planned for October. Click on it to open a larger version.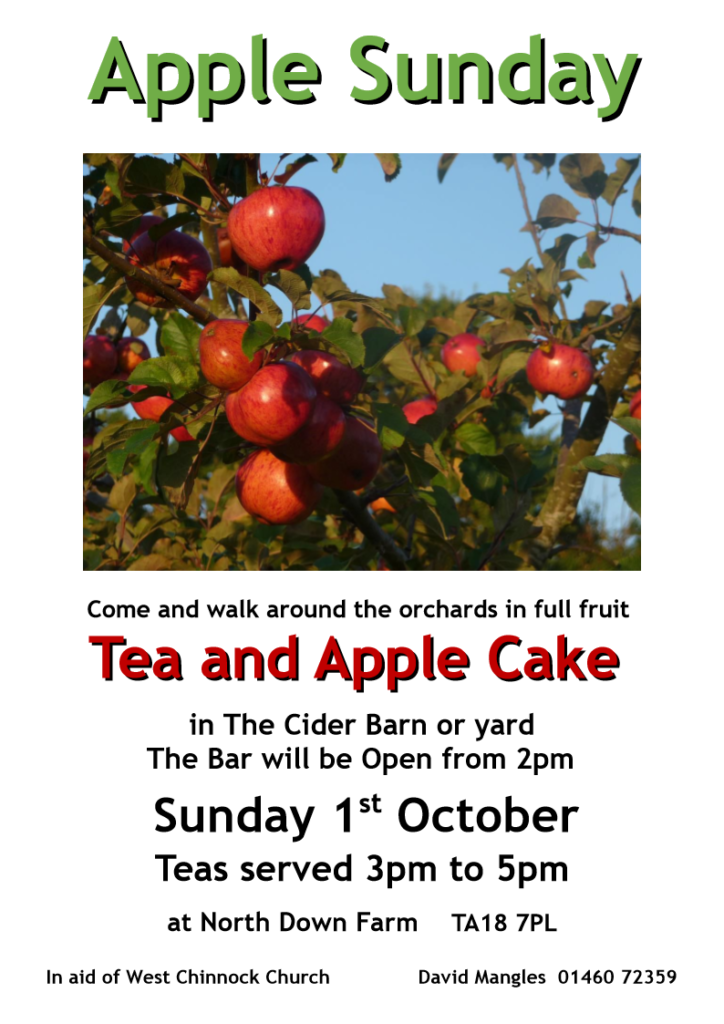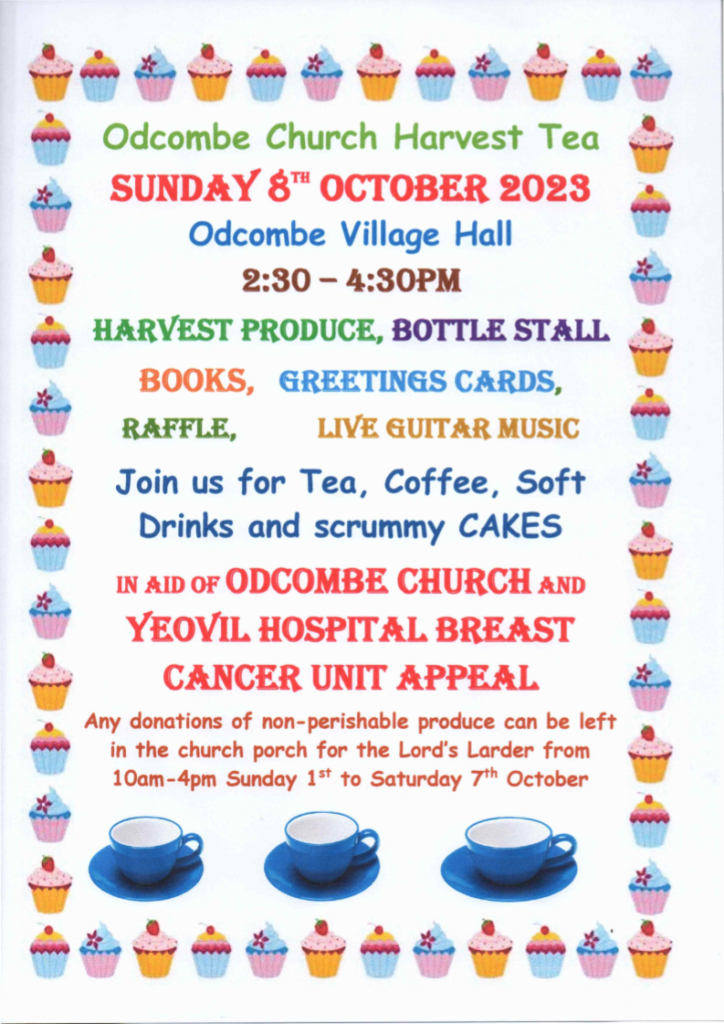 Harvest Festival services are taking place in:
West Chinnock on 01/10/2023 at 10.30am.
Montacute on 01/10/2023 at 4.00pm
Chiselborough on 08/10/2023 at 9.30am
Norton sub Hamdon on 08/10/2023 at 9.30am
Middle Chinnock on 08/10/2023 at 9.30am
Odcombe 08/10/2023 at 11.00am