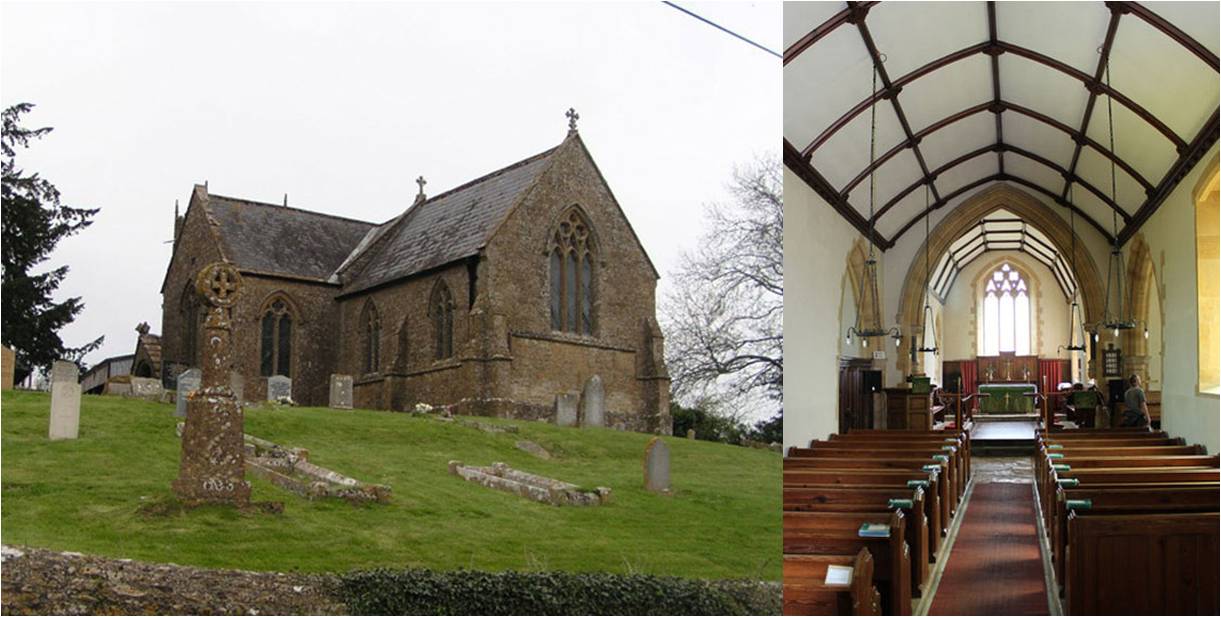 Middle Chinnock

 Church
---
USUAL SERVICE TIMES EACH MONTH
First Sunday No Service
Second Sunday  9.30 am Common Worship Morning Prayer

Third Sunday No Service
Fourth Sunday  9.30am Holy Communion (BCP)
Additionally Sunday worship online See link
DISABILITY ACCESS STATEMENT
There is no designated disabled parking, but parking available on a fairly quiet road outside the church.  There are steps on the roadside access, but to the side an entrance without steps, although this is up a rough track which can be used by a car.
No hearing loop in the church, but there is a microphone which is used when required.
---
HISTORY
St Margaret's Church Middle Chinnock serves a small community of 100 people in 44 homes.  There has been a church there since Norman times, so for nearly 1000 years church services have taken place in the village.  The church is Grade 2 listed and the War Memorial has also recently become Grade 2 listed.  Many visitors comment on the peaceful and prayerful atmosphere of the Church.
Rack's survey of the 1780s describes the church as "a gothic and Saxon edifice".  However, significant renovations were then made in several stages in 1837 and then between 1867 and 1887, so that the only remaining medieval parts of the building are the south doorway and porch (with its mysterious tomb – a nun or a priest?), some Norman stonework in the north side of the tower, said to date from about 1200 and the tower (about 1400). Rack reported, "The singers' gallery is fronted with panelled deal.  Here are three doors, eleven windows, mostly small and severn pews.  This church is very damp and in bad repair, the walls decayed and almost covered with black and green moss, the pavement very indifferent and the whole dirty".
St. Margaret's is 57 feet long and 16 wide and the nave 20 feet high and sits towards the top of a steep churchyard.  At the west end is a plain, square tower, 40 feet high with three bells. In later work, the transepts were added in 1837, providing space for an additional 82 people.  The gallery was removed in 1866/67 and then much of the remainder was rebuilt in the 1870s and 1880s.  Earlier features which remain include the font (12th century) and the pulpit (18th century).
ADDRESS
Church address: Middle Chinnock, Somerset, TA18 7PN
---
CHURCH OPEN TIMES
Daily 10am – 4pm 
---
CHURCHWARDENS
Philip Baker
Telephone: 01935 863160
Email: margaret.eastfield@googlemail.com
We are part of The Church of England
within the Diocese of Bath and Wells
'I have come that they may have life in all its fullness' (John 10 )
When and where, learn more about us and the types of services we offer across the benefice
Meetings, Groups and activities, find out what's going on across the Benefice on our Events Page
We would love to hear from you. Please contact us via the details on the Who's Who page